R&D AND INNOVATON
Focused on the client's critical assets and their safety, integrity, reliability and performance needs
With more than 17 years in an industry context, EQS provides expert consulting services and digital solutions tailored to the industry, to help clients maximize production, optimize asset performance, improve risk management and accelerate digital transformation.
EQS has its own digital department focused in delivers technological solutions from the shop floor to top management, allowing companies to predict instead of react.
Sensor Installation and Integration
Sometimes the sensors/control systems that exist in customers do not provide data adjusted to the needs of the digitization process, creating the necessity to replace them.
Choosing suitable sensors and their location in the process is fundamental and must be defined by a team that gathers all the technical skills.
Technologies:
Integrity and Corrosion Monitoring for Industrial Equipment & Pipelines
Condition Monitoring for Rotating Equipment
Structural Health Monitoring (SHM) for Civil & Structural Engineering
Communication
EQS Digital has been intensively testing existing technologies to obtain a clear vision of each technology's pros and cons. When improvements are needed EQS Digital can make them.
Wireless Communication
The use of wireless communication is one of the possible ways to interconnect new systems in existing installations, where the opening of ditches for the passage of cables is not possible or difficult. However, the existence of electromagnetic interferences, big obstacles, distance, and other constraints inhibits the use of some types of wireless communication.
Communication between the various systems and sensors is essential for the monitoring process to be carried out in real-time and to ensure the safety of the entire system.
Through wireless communication solutions, it is possible to implement a monitoring network with a lower investment compared to the conventional cable alternative.
Artificial Intelligence
Data is data … we need information.
With the collected data, EQS Digital implement some analytics tools to predict failures in one or more critical types of equipment.
Through the digitization process, EQS Digital guarantees the production of relevant information in soft real-time, using:
Prediction
Pattern Recognition
Key Variables Analysis
Computer Vision
EQS Digital R&D team is developing computer vision tools that use image streams from various sources, such as drones, portable cameras, surveillance cameras, and other image sources that may exist, to help manage industrial sites.
Remote Inspection Analysis
The EQS Digital system is undergoing tests to identify leaks, asset conditions, such as pressure equipment and piping, and in photovoltaic plants for inspection of solar panels.
Remote Hazard Identification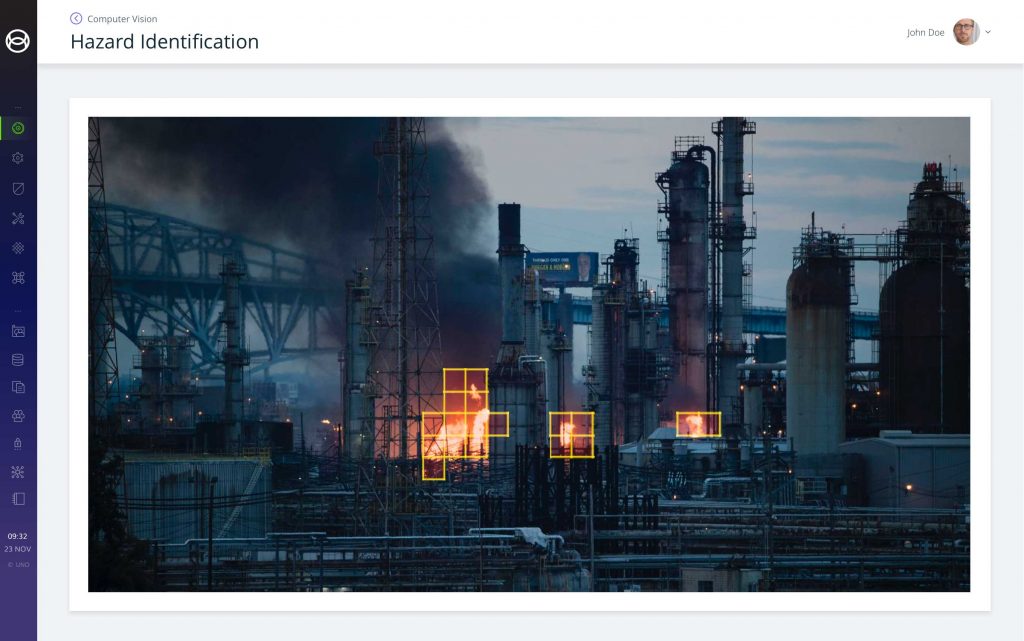 Get in touch with
EQS Digital team!
Let us demonstrate how our digital solutions can help you and your company. Please complete the form to send us a message.
+351 227 637 720 (national landline call)