The risks to people's safety and health deserve the best attention and represent the essential elements in a Risk Management strategy, where people's behavior, abilities, and limitations, as well as their work environments, must always be considered of utmost importance.
EQS, through its specialized technical team and its software (UNO®), identifies and assesses the risks associated with its clients' activities. Rigorous procedures are also implemented to guarantee the continuous improvement of this process, however, there are risk components that are dynamic, forcing the implementation of monitoring systems.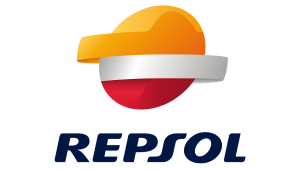 CHALLENGE
Monitor the biomedical data of employees and environmental variables of places where critical activities take place in an industrial environment, such as entering confined spaces and working at heights, among others.
APPROACH
With a partnership with WeSENSS (a spin-off of INESTEC), which supplies the equipment (medical grade) and the monitoring algorithms, EQS implemented the MAN DOWN System that allows monitoring the biomedical data of employees, their location and location data, in real-time and with a personalized alarm system.
Implementation took place at Repsol Polímeros' manufacturing facilities in Sines.
VitalSitcker biometric sensor for individual measurement of:

Medical grade ECG
Heart Rate Variability (HRV)
Patent for Stress indicator based on ECGBody Temperature
Accelerometer (movement analysis)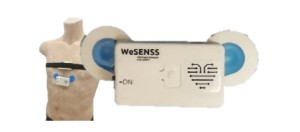 AmbiUnit Environmental Unit to collect surrounding data:

Gas Concentration (CO , NO2, O2, … )
Air Temperature; Humidity
Atmospheric Pressure
Luminosity
Particle sensing (2,5 and 10 μm size)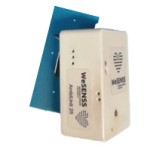 DATA TECHNOLOGY AND ANALYSIS
Communication via GSM
Reception of information in real-time
Collection and processing of data through the UNO Platform

List of people with the main KPIs
Location of people with an indication of status
Detailed information on each employee
Feedback from employees
RESULTS
The objective was achieved, making it possible to monitor the biomedical data of employees and the areas where they are located in real-time, in an industrial environment.
With the implementation of this system, we were able to reduce risks for employees and ensure that relevant stakeholders are alerted whenever there is a deviation.
The timely response and adaptation to incidents is another added value of the system, given that whenever there is a deviation, an alert is launched that allows knowing the position, biomedical data, and conditions of the place, guaranteeing that adequate means are made available and sent to the right place.
The Man Down System has a much broader use related to the occupational health of workers, efficiency, and safety in the field.
Ready to start to reduce incidents and improve the safety of your workers?