Global Risk
Assessment
A fully compliant Risk Assessment module to
control the Risks of your operations.

Mitigate and eliminate Risks across your organization
UNO Platform allows you to easily identify and monitor the potential hazards and risks
Centralized information allows you to take quick and informed decisions to mitigate risks
Improve performance through standardization
Agile safety tool that ensures the effectiveness of performance providing a safer environment for employees and contractors

A standard process where you acknowledge the risk impact across your organization
Given the constant change in regulations in the Safety Area, our platform allows the organization to comply with the latest updates such as ISO 45001:2018 or ISO 31000:2009
Risk Assessment integrated with Employee Activities
Risk control is always updated
Integration with activities and areas
Integration with Human resources database
Analyze your risk Assessment by Business Unit, Site, Plant, or Working Area
Filter by Business Units, Sites, and areas
Risk analysis in a holistic view
Track, Analyze and Recommend
Create recommendations to mitigate risk
Manage tasks and actions with Kanban Method
Assign tasks to other users
Manage and Inform risks in real-time
Share safety information in real-time with workers and the safety team
Notifications when risk analysis changes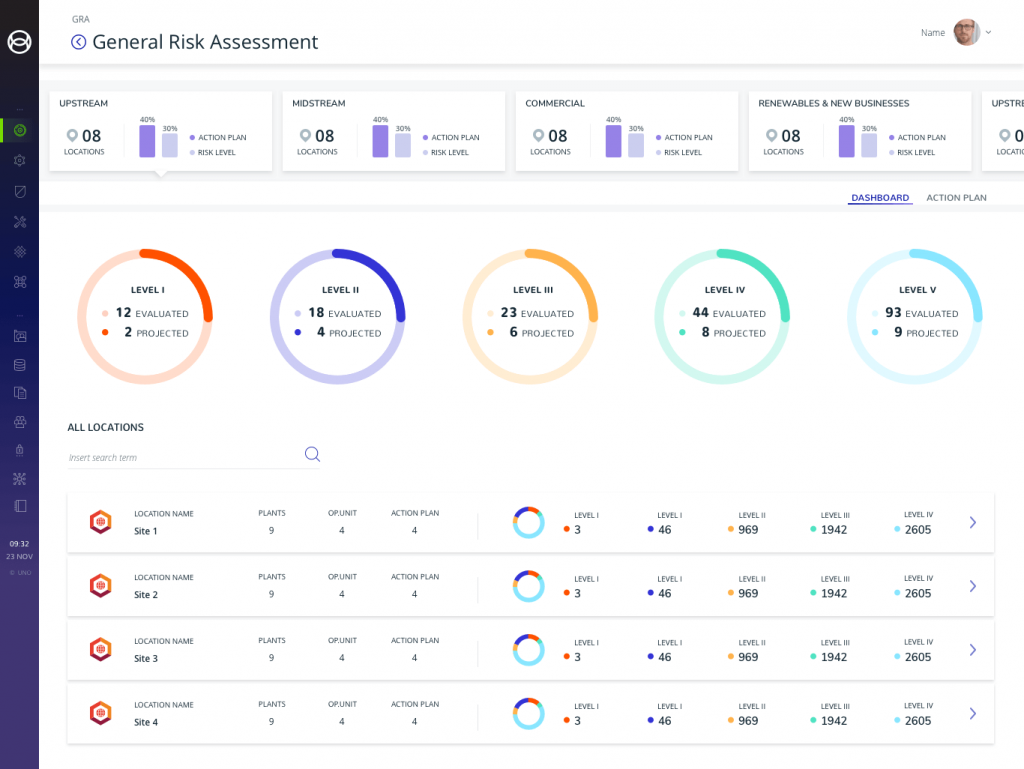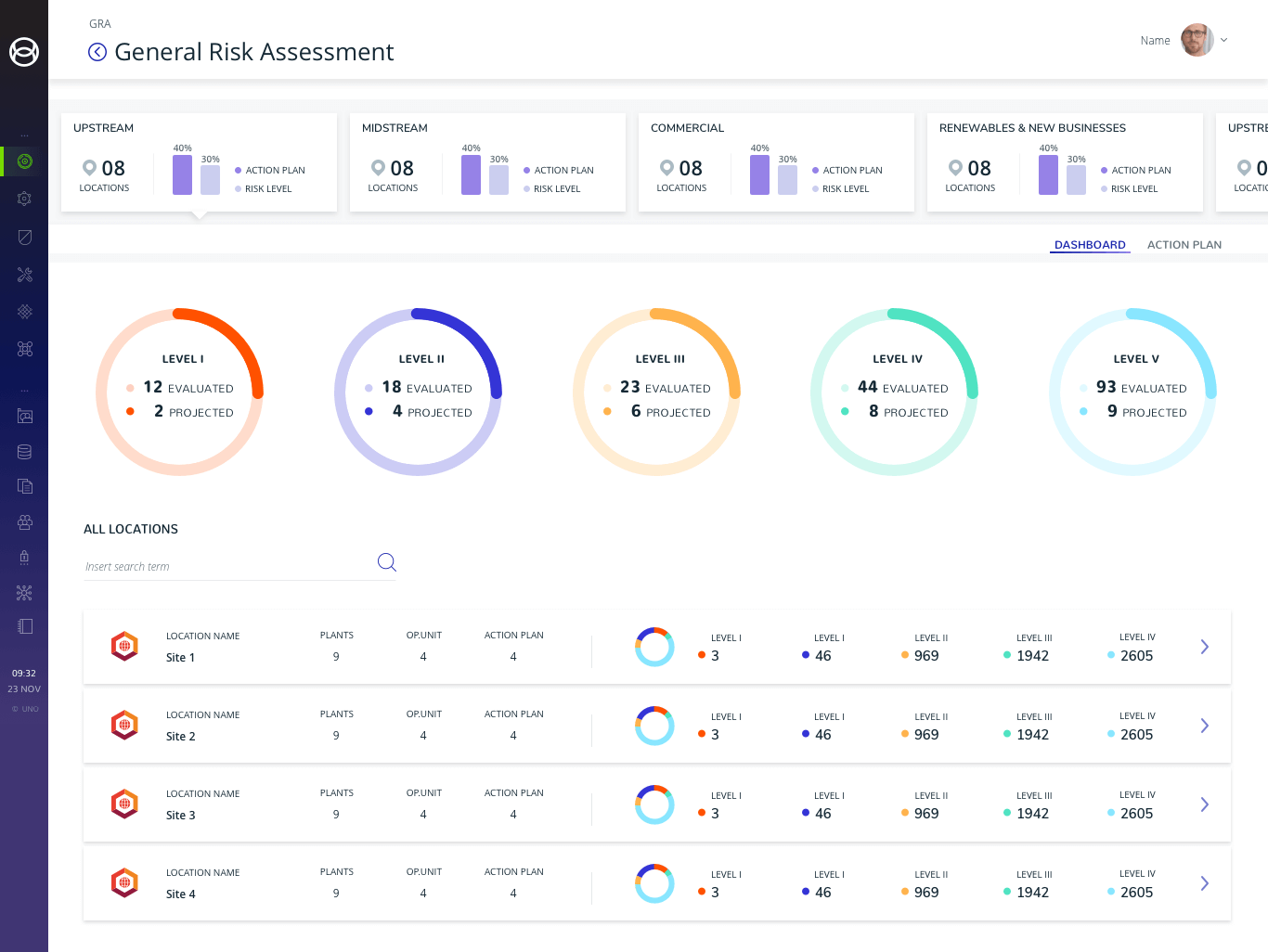 Risk Map updated
Risk map is always updated
Notifications to workers and safety managers about any area or activity change
For The Most Demanding Industries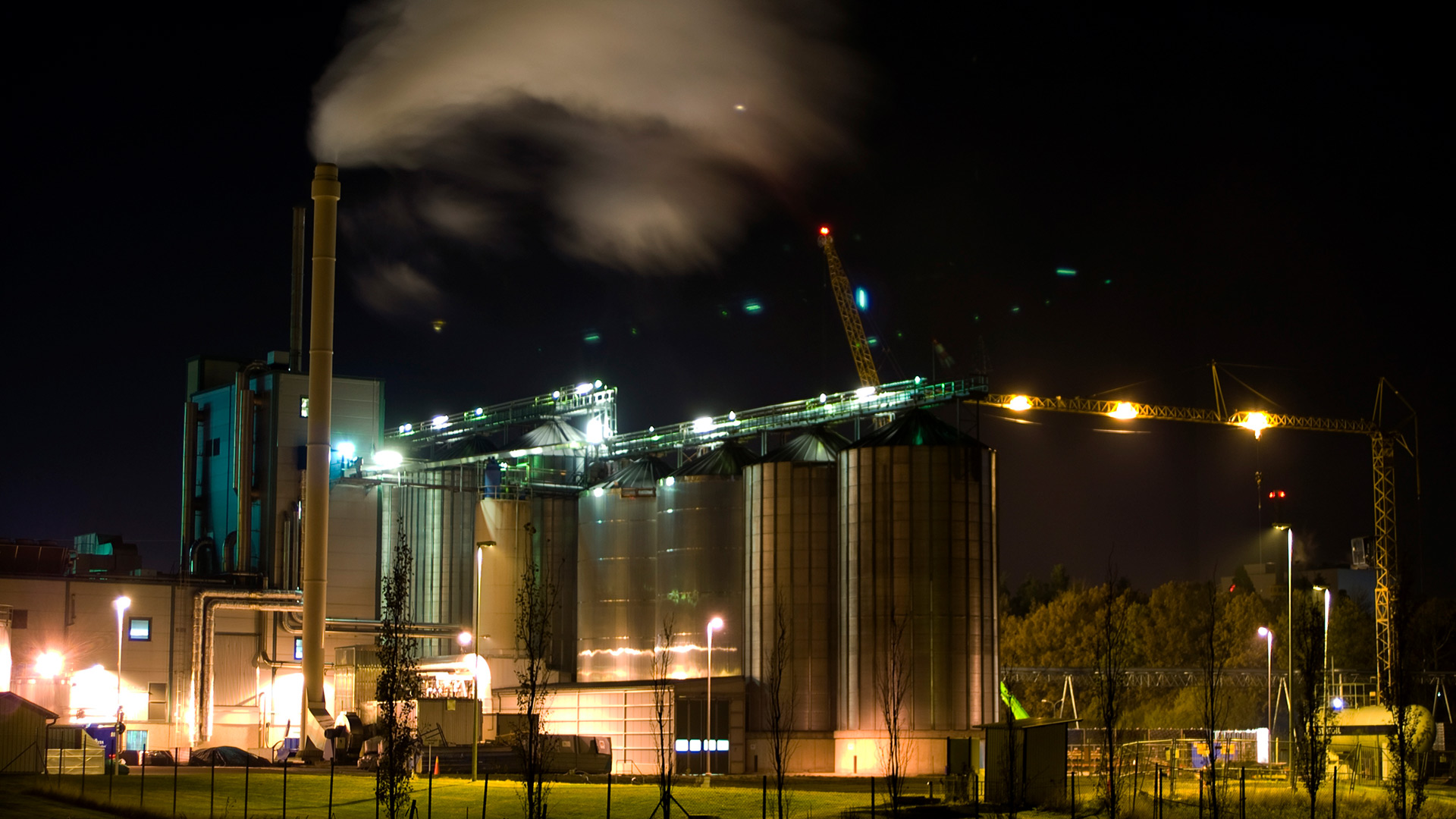 Oil, Gas & Process Industries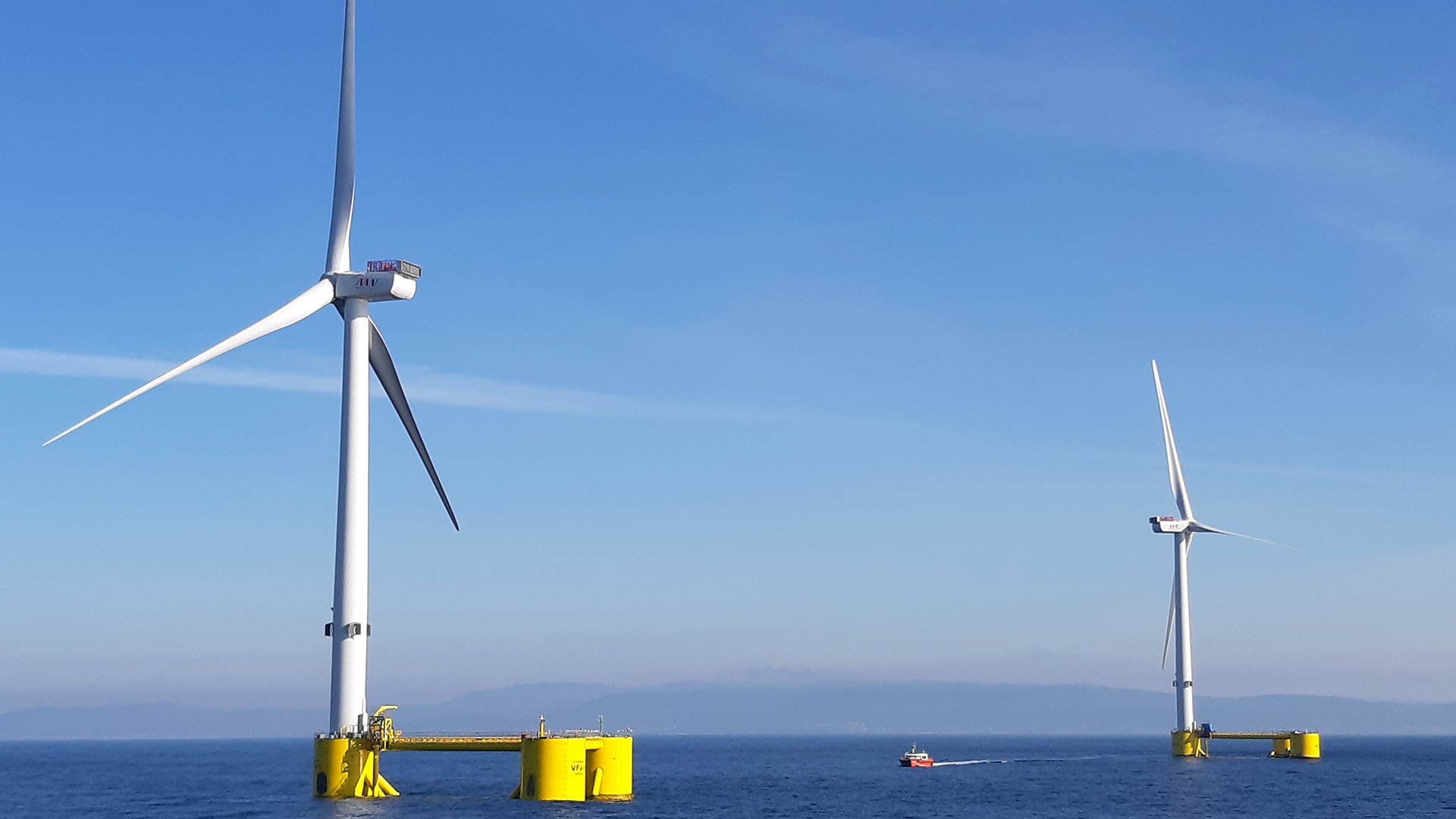 Wind Energy & Renewables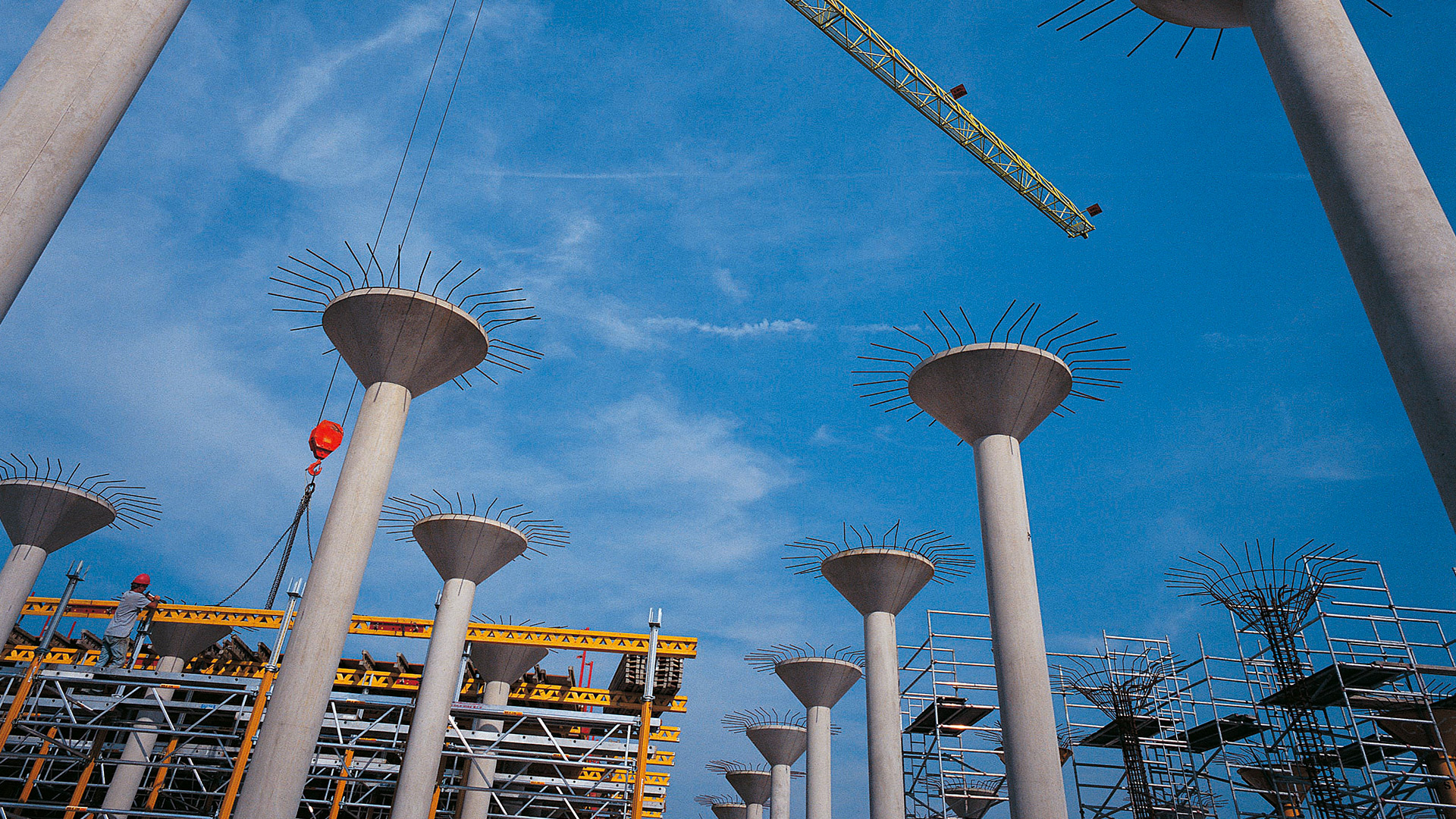 Infrastructures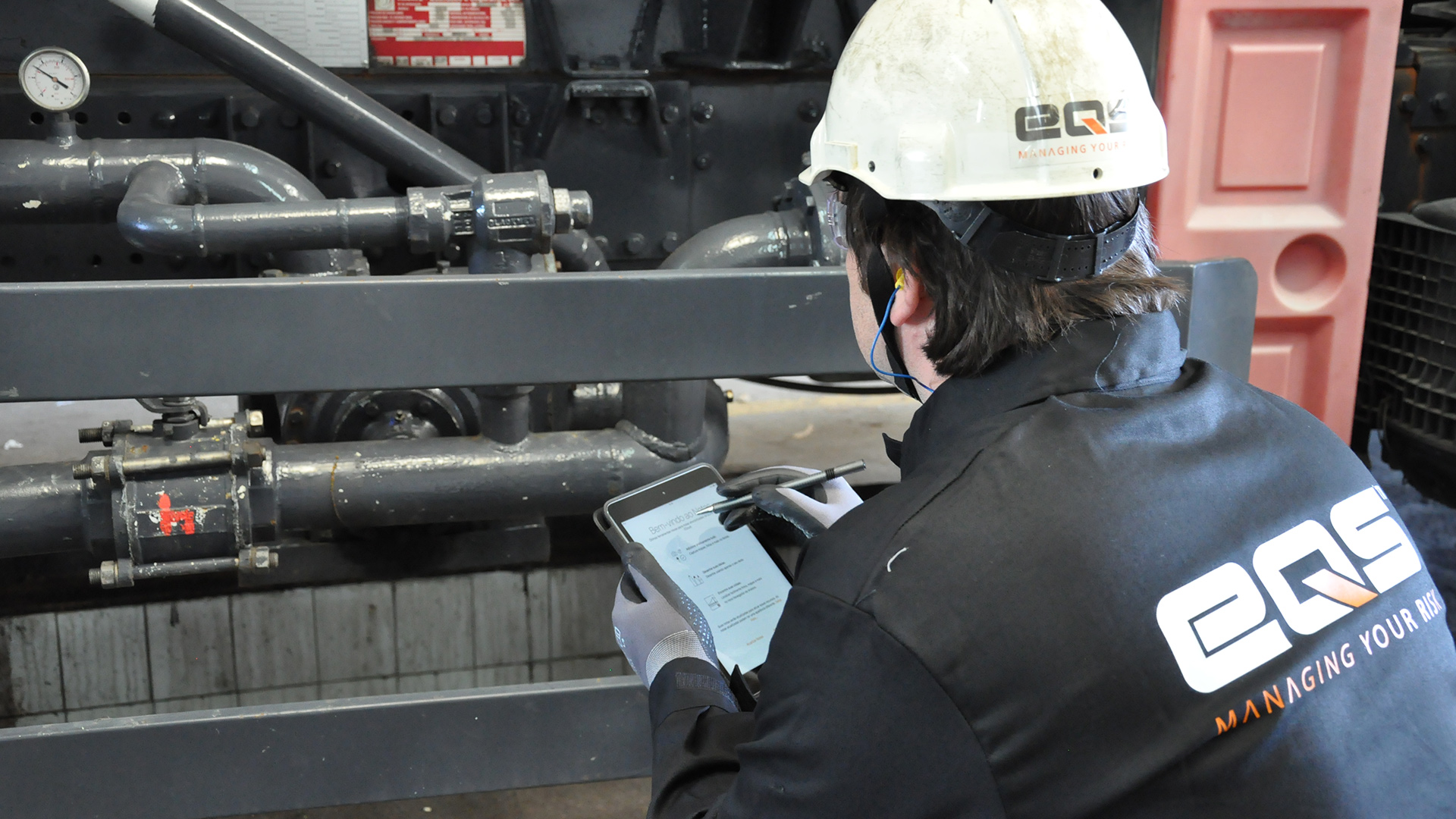 Industrial Equipment
"Enercon has been working with EQS Global for 4 years and so far the balance has been more than positive. Competitive pricing of services, trust, professionalism, and safety are the reasons why we are and will continue to be partners of EQS Global."

Daniel Almeida
Operation & Maintenance Supervisor, Enercon | Renewables
"Until now Águas do Norte has contracted the services of condition assessment, predictive evaluation and monitoring to the EQS Global and the balance has been frankly positive. The mais challenges in our industry are to organise, collect, make available and process information with maximum added value. And EQS Global has been an important partner to overcome these same challenges."

Luís Nicolau
Asset Management and Engineering Director, Águas do Norte | Water
"GE Gas Power has been working with EQS Global for 8 years. Our first experience came in 2012 and since then we have been working on several projects in with GE participates as the main business partner in the maintenance of turbines for power generation for clients such as EDP Produção and GALP Energia. The balance os this partnership with EQS Global is very positive, for us and our clients."

José Makrilou
Senior Costumer Service Manager , GE | Oil & Energy
Success Stories
Our deep industry knowledge, software, hardware, and R&D capabilities enable EQS Digital to design and implement end-to-end digital strategies.
Get in touch with
EQS Digital team!
Let us demonstrate how our digital solutions can help you and your company. Please complete the form to send us a message.
+351 227 637 720 (national landline call)