Predictive maintenance techniques use data analysis tools to detect anomalies in your operation and possible defects in equipment and processes so they can be fixed before they fail. These techniques also help you estimate when your equipment needs maintenance.
Did you know that Predictive Maintenance allows to reduce up to 15% in operating expenses and up to 25% in downtime?
Ideally, predictive maintenance allows the maintenance frequency to be as low as possible to prevent unplanned maintenance, without incurring costs associated with doing too much preventive maintenance.
An easy way to implement a predictive maintenance system is choosing the right partner with the right capabilities. EQS Digital has developed several Analytics Tools as part of our Asset Performance Platform (UNO®).
With more than 16 years of experience, EQS has full knowledge of shopfloor implementations and top management needs.
EQS Digital collects data from multiple data sources with quality guarantees:
Integration of existing systems;
Installation of new monitoring systems;
Installation of new sensors;
Integration and installation of image gathering devices, like CCTV, drone, and others.
An integrated asset management system is crucial to have broad and aligned-with-business objectives, processes criticism, and asset health at each time.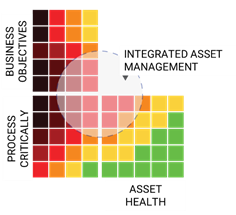 After collecting and contextualizing data, EQS Digital implements forecasting systems that enhance data transformation into information.
EQS Digital's monitoring and forecasting systems guarantee a holistic and standardized view of all sites and equipment, so that our customers reduce operating costs, optimize investments, and reduce unscheduled downtime.
Diana Lima
Business Unit Manager | Reliability and Energy
EQS Global